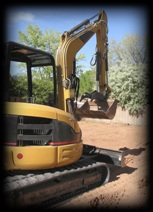 Small to Large Excavating, Concreting, and Commercial Building are the key business units of the Ironforce Group.
Our reliability, our expertise, and the quality of the resources we command, are the foundations upon which we have built a reputation for excellence in this industry. We are a business that genuinely seeks to deliver high quality service, on time every time, at competitive prices.
Should you choose Ironforce for your next construction project, you can be assured of professional service that will pleasantly surprise and never disappoint.